Product Label Recognition
Impressive Customer Experience & Track Their Preferences
"Customer can read label. Why bother?"
By implementing product label recognition capabilities in your store, you can unlock a large potential in customer experiences, your store operations and customer preference statistics. Automated shelf monitoring can alert your staff to low stocks. The omnichannel experience of app customers can be improved by informing them about product availability in real-time. You can also collect concrete data on customer preferences and their interested information for your future planning.
Use Your Creativity
Besides consumer business, product label recognition can also be applied for internal use for improving operation, or as a tools for public to collect statistical data.
Machine Label
Online operation and maintenance manual
Let operational staffs, technician or even customer to scan the model number and download installation guide, safety guide, or operation manual. You can even recommend new models to customer online!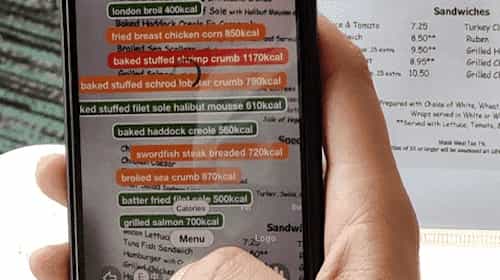 AI Dietitian
Instant nutrients information on food options
Simply scan the food menu, the solution will recognise the food name and show the nutrients. Customers would be able to choose the right dish according to their health needs.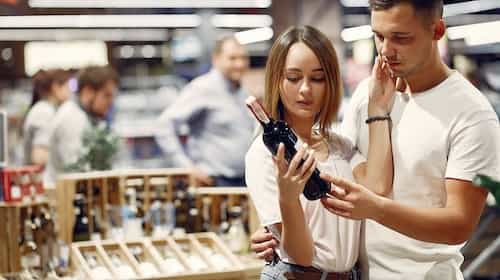 Product Details
Luxury product details information and stock
By scanning the label, customers do not just get the product information, they also get your recommendation of relevant food products, such as ham, cheese that go well with red wine.
We design for you
THREE Key Points to Design
Modelling
Deep learning on recognising the product labels
By combining Image and Text embedding analysis, our approach achieves a competitive performance in advancing product label identification.
Statistical
The most import is : Statistical data interface
Besides improving user experience, another important point of the solution is gathering of user preference, like what they have sought and what kind of information they look for. It is valuable information for your business planning.
Recent Work
BACHcode's reference projects regarding label recognitions
Electronic Appliance
Before installation of the appliance, technicians take a photo on the model name and number via the web app. Then the corresponding safety guideline will be promptly available.
Eat Rite by ReHealthier
Eat Rite makes use of text recognition and specially design model to handle hugh database, making healthy eating advice personalization prompt and possible as according to uesr chronic health and meals available.